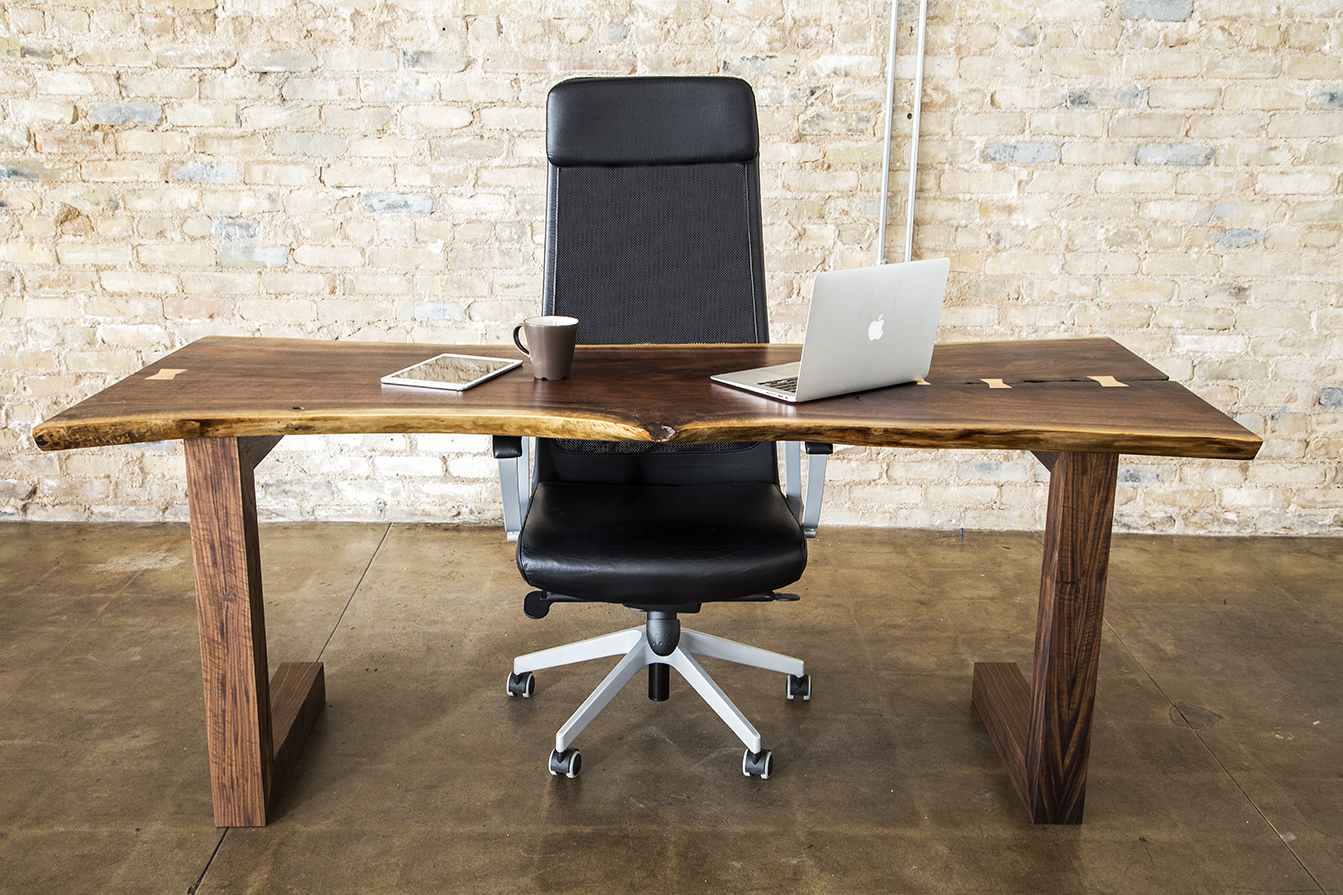 Walnut Slab Executive Desk
This one of a kind desk is made from a single Pennsylvania Walnut slab with solid Walnut legs for the base. The slab is able to be separated from the legs for transport/moving. This is 100% solid Walnut through and through. Designed to be used and passed down through generations.
DIMENSIONS: 74L x 33W (at widest) x 30T
WIDTH: End- 33" Middle- 27" End-30"
FEATURES:
- 2" thick solid walnut live edge slab top
- 3.5" thick solid walnut legs with mortise and tenon joinery to support the 45 degree mitered angles
- Curly Maple dovetail key inserts used to stabilize cracks on top and bottom
- Legs are removable for easy moving
- Hand rubbed, all natural, plant based, oil finish and topped with hand rubbed beeswax to create a natural top. The finish is natural and safe for the environment and the user. It creates a water resistant barrier by soaking in to the wood pours and hardening from within, while retaining and enhancing the natural colors of the Walnut.

Available for custom order.
Piece pictured available at Custom Rustics.