Urban logging is the salvage of trees from urban environments due to storm damage, construction, and death. Salvaging trees after removal prevents the logs from being thrown in the landfill or turned into firewood and mulch, allowing me to secure one of a kind pieces for extremely unique furniture.
The philosophy of urban logging is a slow-play, long term investment that will in time be extremely beneficial not only to myself but to the clients who will give these trees new life in their homes for years to come. I want to do my part to salvage as many trees as I can to prevent them from being thrown away and highlight their beauty in pieces of furniture.
I chose to cut very thick slabs to ensure that after the drying process (6-12 months in may cases) they are thick enough to be flattened and used for large tables and desks. After a log is milled into slabs it needs to air dry for as long as possible before going into a low heat dehumidifier kiln. Once in the kiln it can take anywhere from 8-12 weeks for the moisture to leave the wood and be ready for use in the furniture building process.
Scroll below to see photos and videos of my recent milling experience!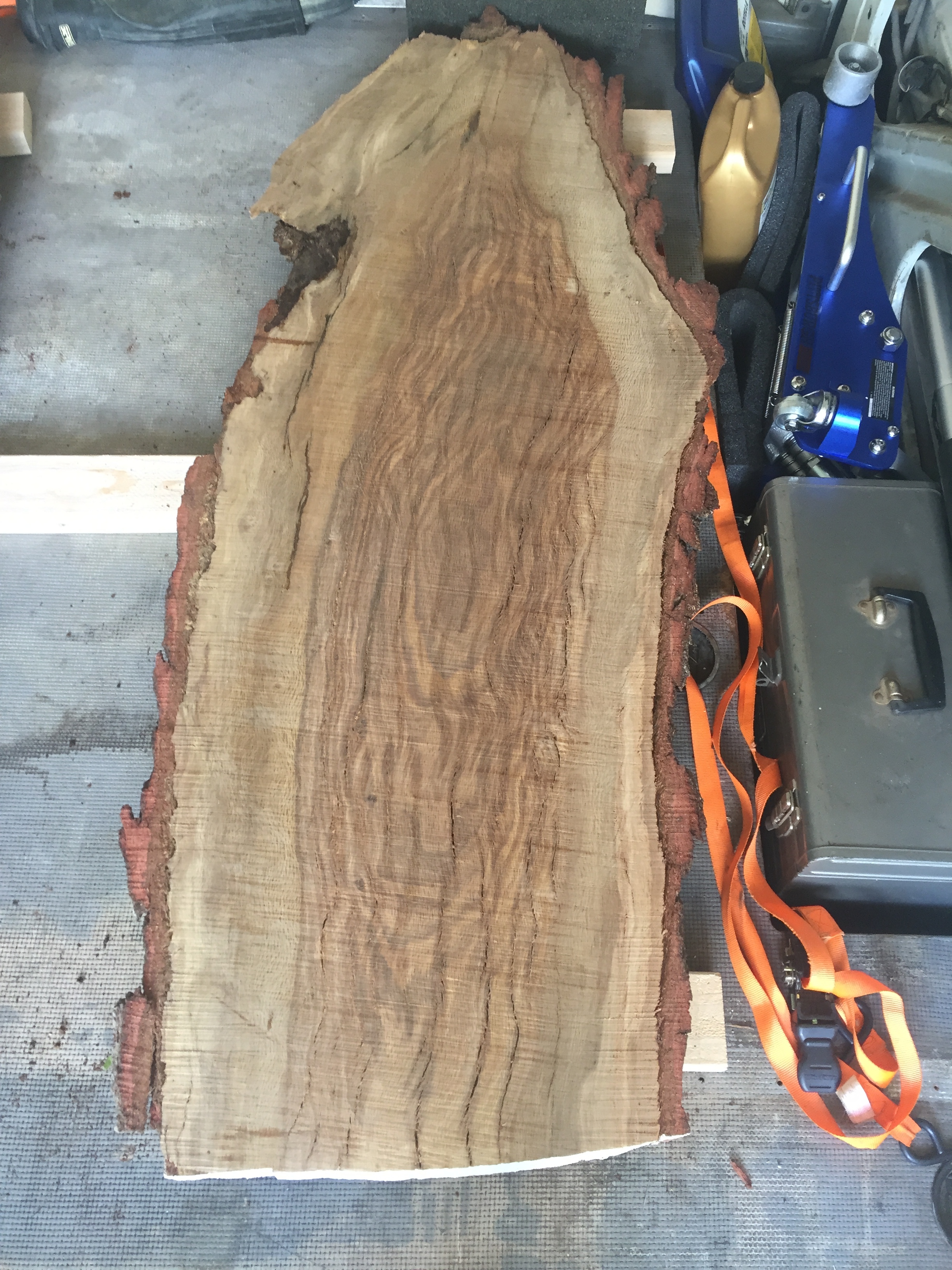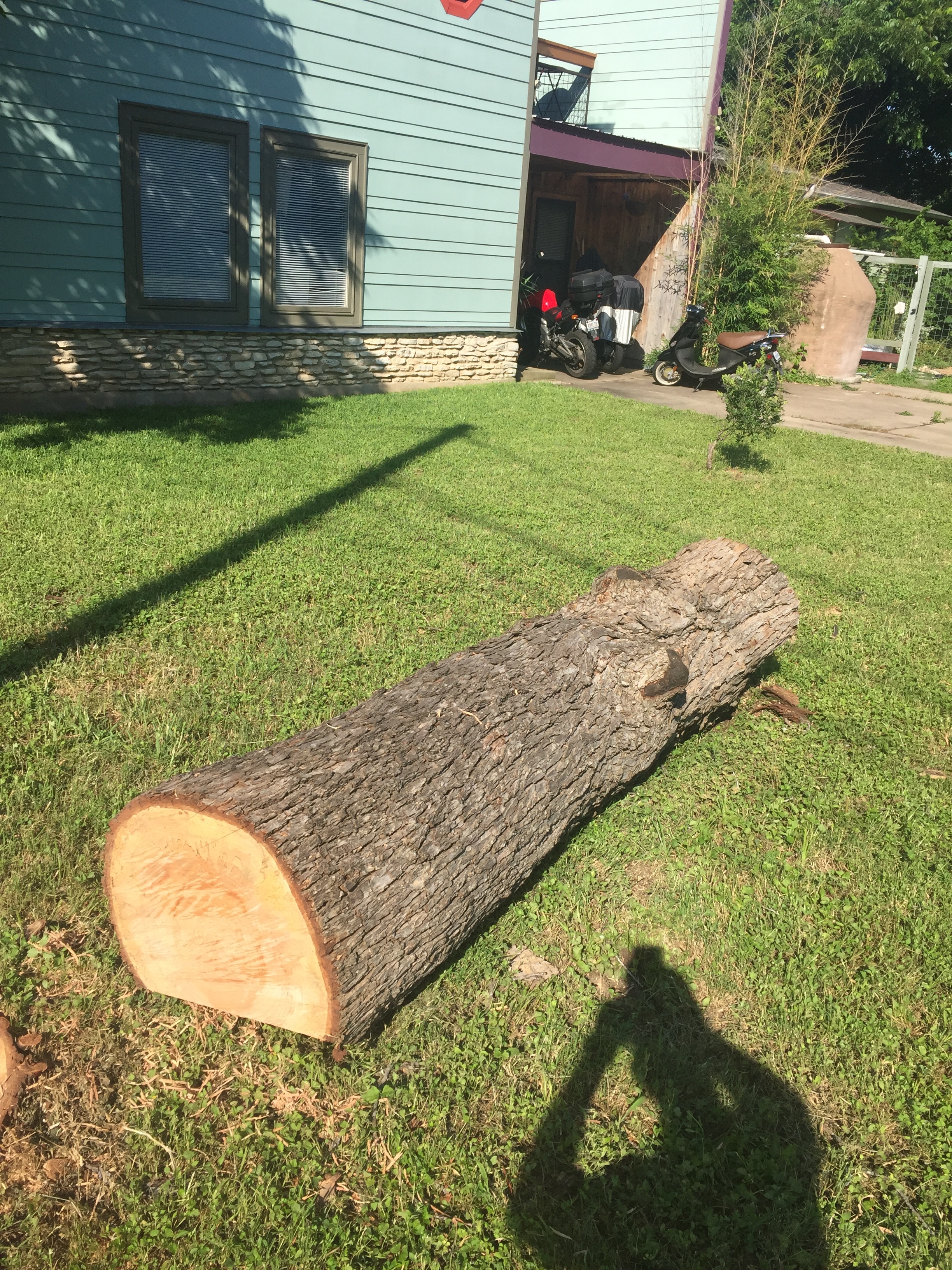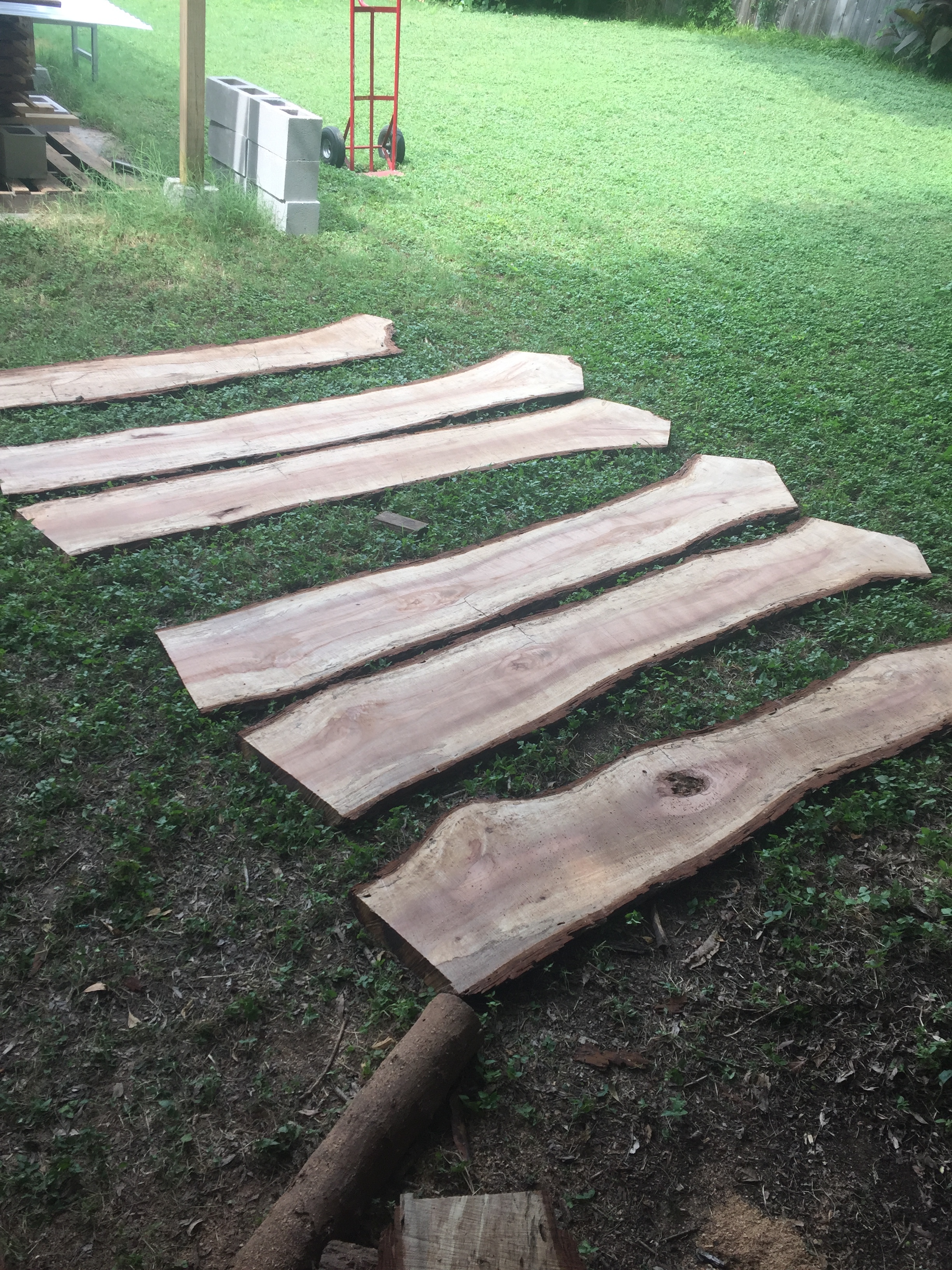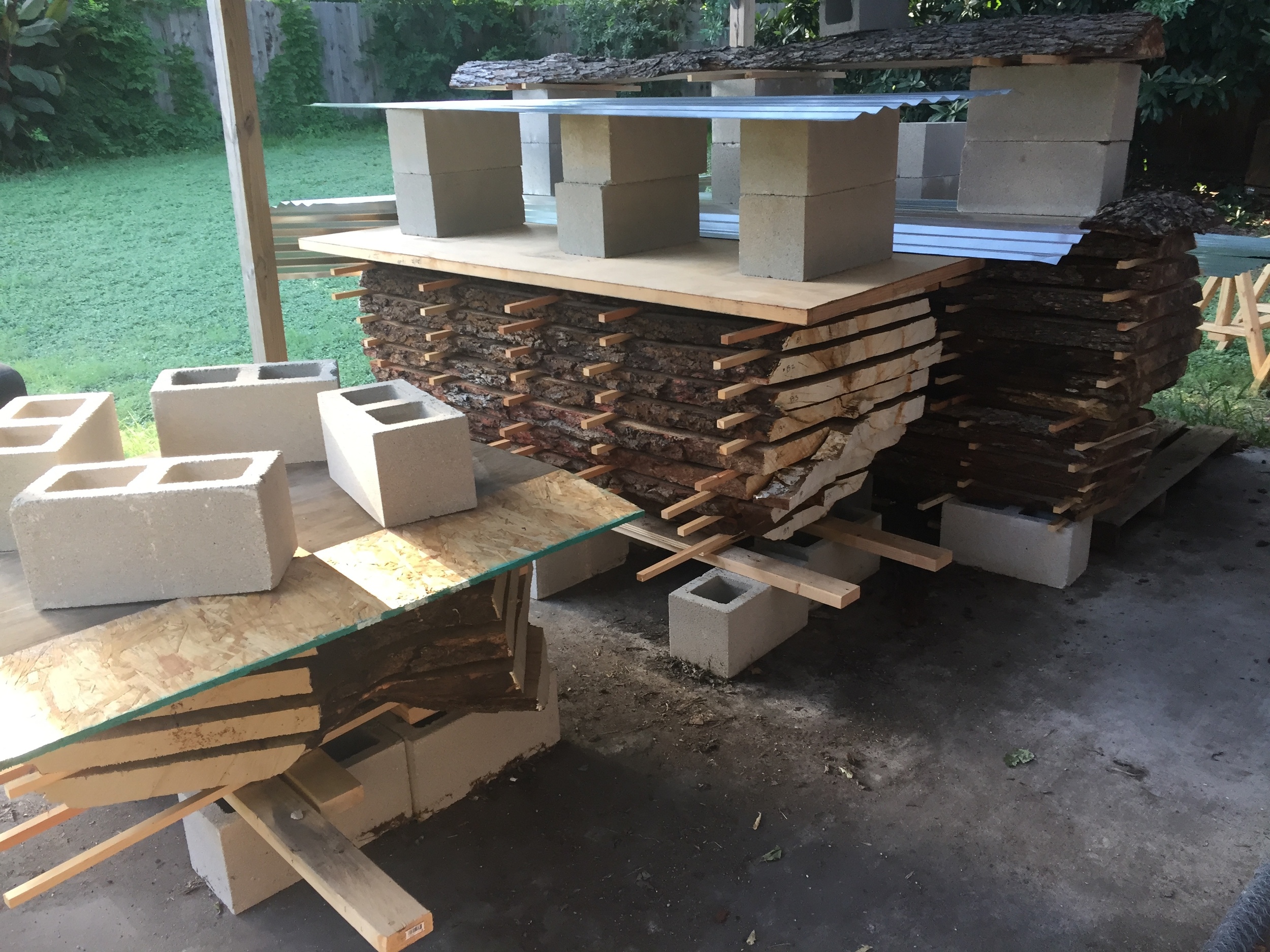 Dane milling the smaller of the two Pecan logs.
Do you have or know of trees coming down in the Austin area?
Send me an email and I will come salvage them!